How to choose a best and most suitable speaker unit for Bluetooth Speaker Project ? I think this question must make lots of guys confused and feel headache. Even though you are a professional engineer, if you not familiar to the speaker knowledge, it's also quite hard for you to choose suitable speakers, this is not good for many people. So here our XDEC Speaker, work as a 9 years speaker manufacturer and cooperated with many clients in BT projects, tunning sound for big or small sound case, we think we can share some points when you choose speakers.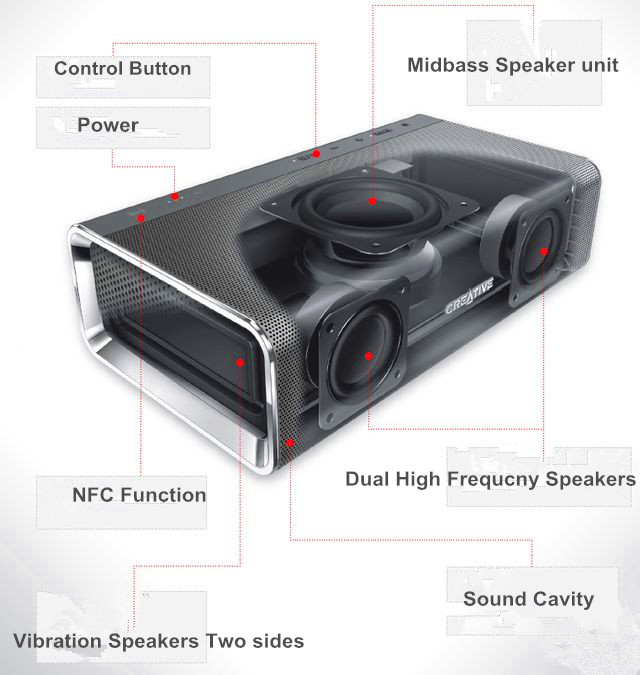 1. Normally speaker need to match with the sound case.The case materials could be wooden,metal,plastic(ABS) or others. The Wooden, plastic and metal are the 3 commons case clients chosen, Wooden help speaker has good echo sound and reflex. Metal also good, but price high. Plastics is in the middle of previous ones, its features is fast to make and low price. Back to the point, as a buyers, we choose speaker need to match with the case design. what does it mean ? It says speaker size can fit in, power ,impedance and Vas need to match with case Volume. If Vas not match with case volume, sound like lack of force, or too sharp. The Vas need to find the speaker manufacturer, ask engineers so that can have it. Also ask us Xdec Speaker, glad to help it.
2. Speaker power and impedance need to match the IC board. No matter the speaker is using for Multimedia Speaker,Bluetooth speaker, Robot Speaker,box speaker and so on, just you need to connect with IC board or amplifier, you must need to aware of this thing. So many clients ask for speaker very arbitrary. Which speaker looks beautiful or nice, just take it without asking datasheet. Too wrong. For a right buyer behaviors, we should ask speaker details, like what mainly function does this speaker has ? The speaker is mainly play full range well or only play mid range sound well or just mid bass sound well ? And basing on your project need, pick up the speakers which can play matching sound. your project succeed half. And also need to ask speaker impedance and power, it's important. Because these are relevant to IC board. If the speaker impedance and power not fit, IC board will not easy to push speaker well. Then the sound can not go out. Sound like small sound or lack of sound. Our experienced engineers suggested, speaker impedance and power need to same with IC board,it's will be better if speaker impedance and power can be smaller a bit.
3. A nice speaker sound will be come out with many tests. As we all know Rome can not build in one day. A good sound can not take a few samples, you can test out. Sound tunning job is not so easy. Maybe you got a nice design and a nice speaker, maybe the products structure are not suitable for the designs and speakers, that's also not work well. So sound test need to very carefull. Must to know the project design, project structure, what suitable impedance and power does the speaker can fit, what kind of sound feature does this project need and so on... you need to balance them then can find a suitable speakers for BT project, even though other speaker projects.
For now, Our XDEC also design and produce many type of speakers, included multimedia speaker, Mylar Speaker, box speaker,audio exciter speaker, Headphone Speaker,Mini Speaker,mobile phone and note book speakers and so on, over 1000 type of speakers, are waiting for your test. Besides, we have experienced project engineers to support your projects, many nice sound test machine like LMS and frequency curve analysis machine, help you get the good parameter of speakers, help you design well on your BT project and any new speaker projects.
Good sound, XDEC make !